Red twig dogwood (Cornus sericea) is planted for the stunning red twig look in winter when there isn't much to look at. But, as the canes mature they lose their brightness and become woody. In that case we can renovate it by pruning out the biggest canes.
Note the brighter color on younger canes.
Don't be afraid to renovate your red twig dogwoods once in a while.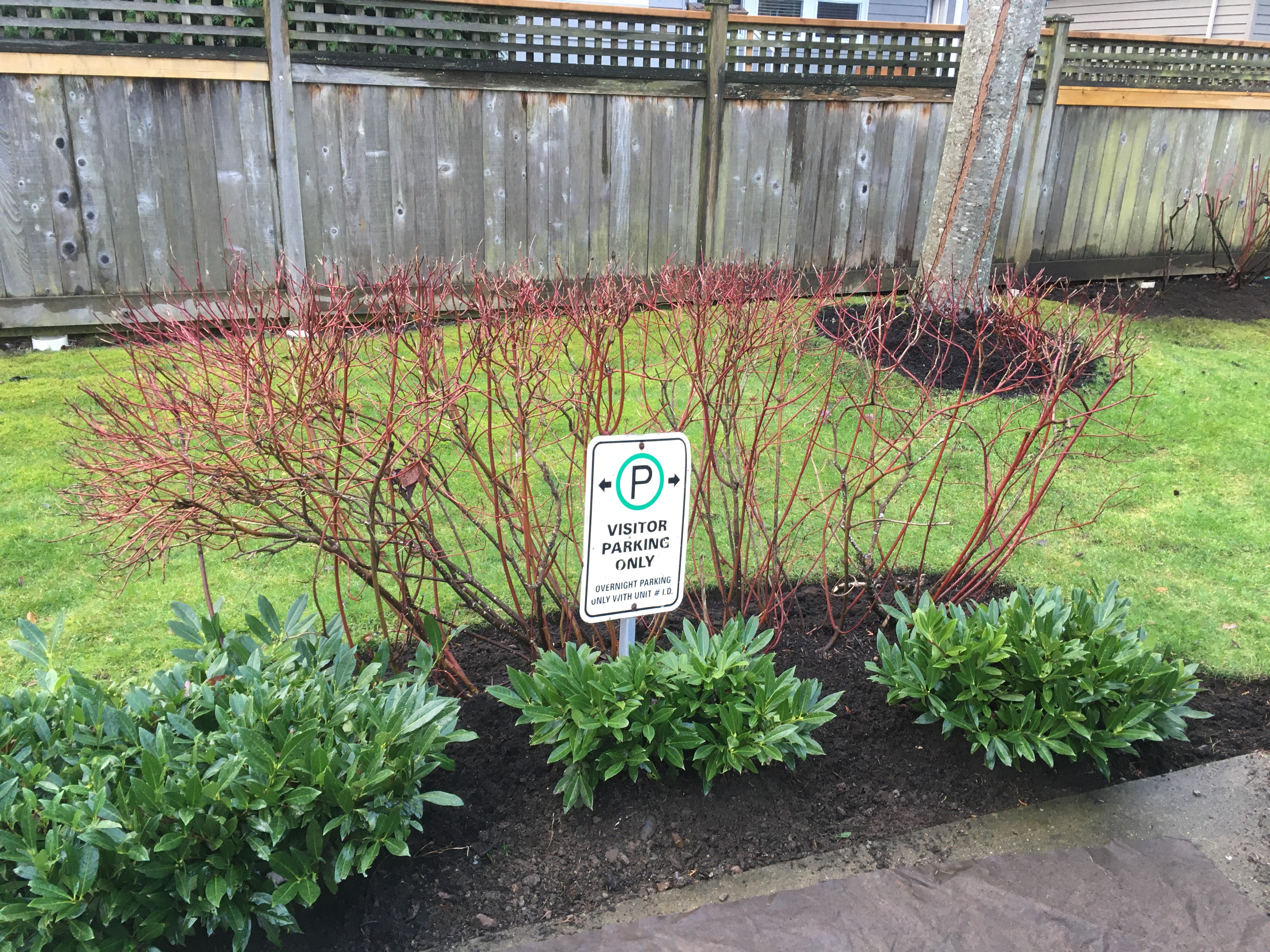 This dogwood shrub just keeps getting sheared up top and now you start seeing older, darker canes which defeats the purpose of planting it in the first place. Red twig, remember?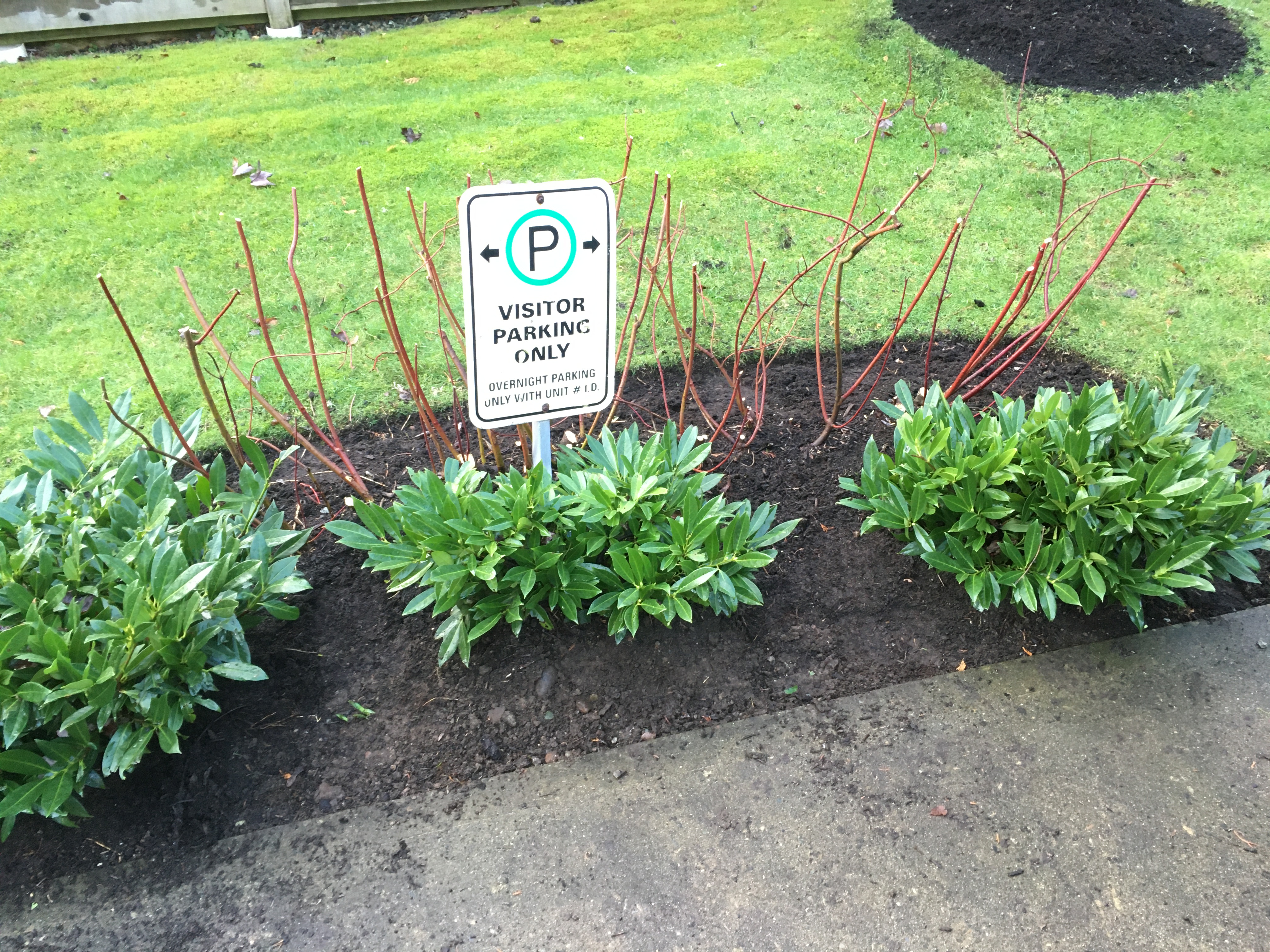 I took out the big dark canes, leaving the young, straight canes to flush out in spring.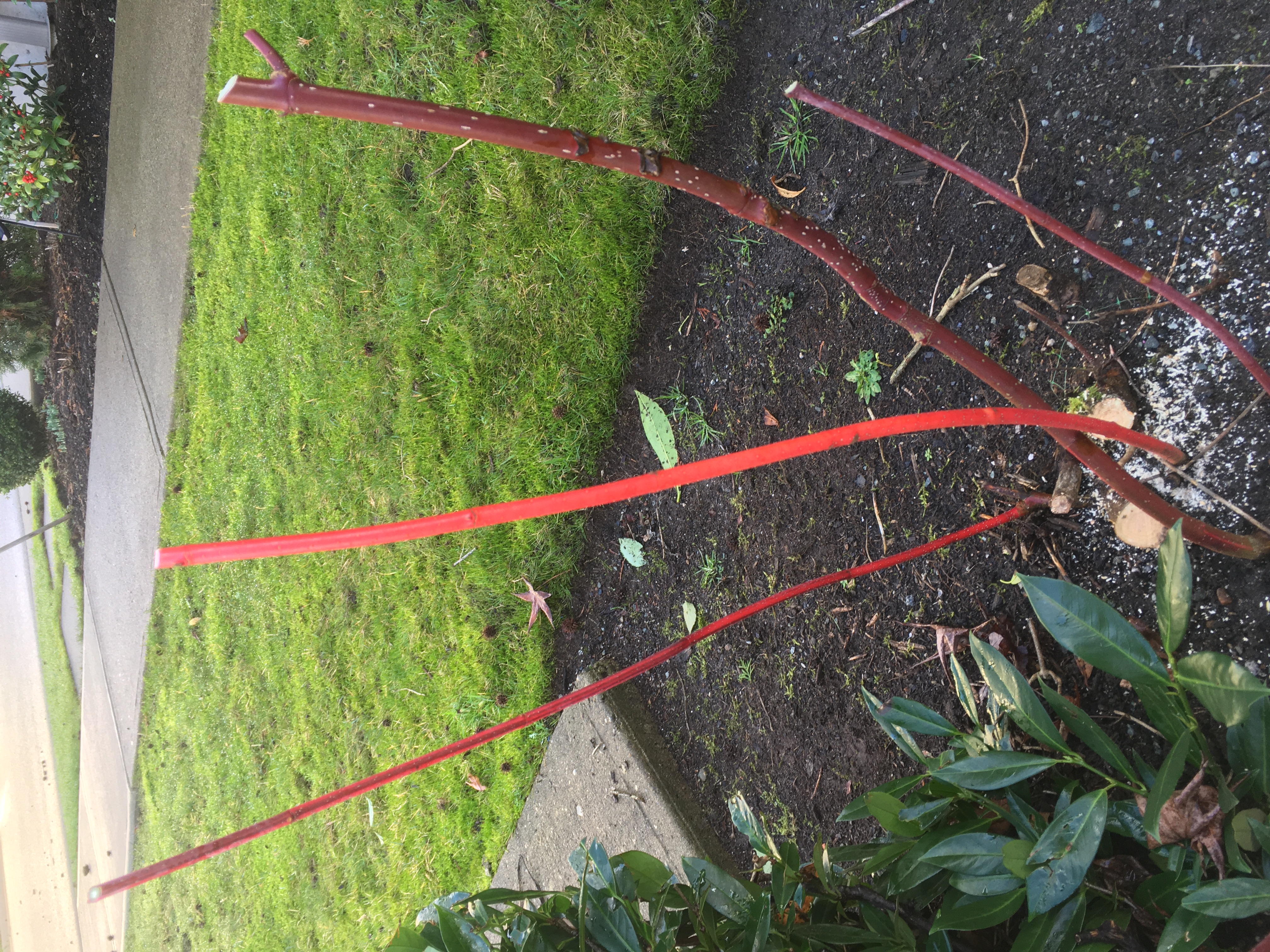 Do you see how much brighter the younger middle cane is?